Microsoft Teams Calling can be tailored to suit every user's preference for how they want to make and receive calls. Whether it be a mobile, PC app or conventional handset, there is an option to suit everyone.
PC / Mac Application
As an Office 365 user, you'll most likely already have the Teams application installed as part of the 365 suite of services. By adding the Teams Calling functionality to the application, Teams is transformed into a fully featured and easy to use phone system and calling platform.
The Video below gives an overview of how the Teams Direct Calling elements seamlessly integrate with the existing Teams Environment and just how easy it is to make and receive calls.
As you can see – using Teams as a fully featured phone system via your PC is a very straight forward and completely seamless experience.
Mobile Application
As part of the Teams Direct Calling Licence bundle, each user will also get access to the Teams Calling functionality on the Teams mobile application. As with the desktop app, the licence simply adds the ability to make and receive calls to the Teams mobile environment. All contacts, call history and voicemails are seamlessly synced in real time between the users Teams applications.
Desktop Handset:
Microsoft understands that although Teams has been designed predominantly as an application-based service, some users will still prefer to have a conventional desktop handset to use for calling. For this reason, Microsoft has certified a selection of IP handsets which can be used with the Teams Calling service.
These would work in the same way as a conventual desktop IP handset and give the user the full Teams experience. Microsoft currently officially certifies around twenty IP handsets for use with Teams. The majority of these are form AudioCodes, Yealink and Polycom. A selection of these are shown below.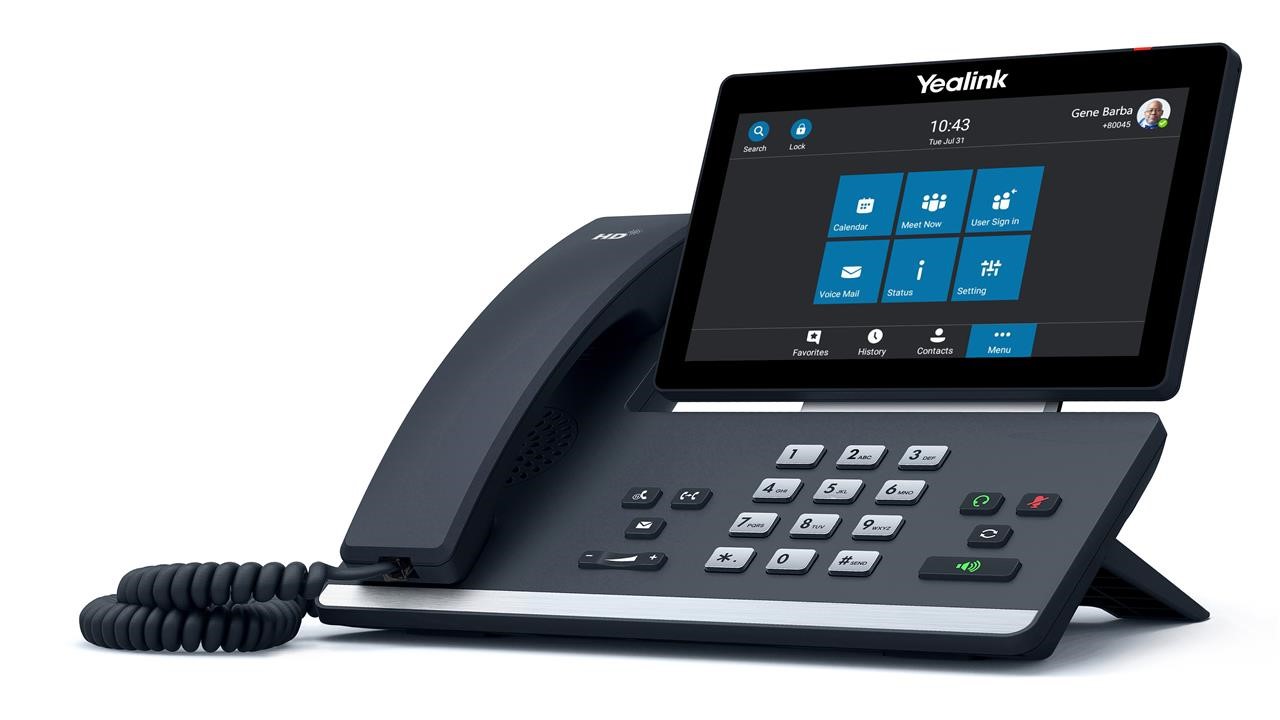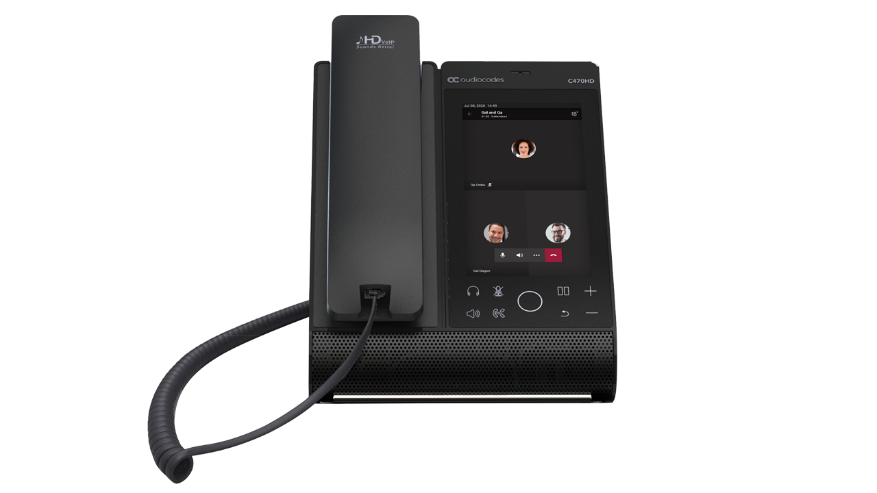 Other Devices
As well as physical handsets, Microsoft have also certified a wide variety of other calling and collaboration devices to work with Teams, including voice and video conferencing devices, soundbars and video walls. Companies can use Teams and Teams direct calling as the hub for all their AV and conferencing services across the business and across the globe.
By using devices that are certified by Microsoft to function with Teams, clients have the peace of mind and guarantee that they will function perfectly with the Teams environment. By using a mixture of applications and devices, clients can use the Teams Calling platform as a flexible and fully featured replacement for their existing phone system or hosted IP calling platform.
If you're interested in finding out more about the functionality available with Teams Voice, check out the answers to some Frequently Asked Questions by Clicking Here.